Well, I broke my own rule about nothing Christmas-y until December 1st. But how could I have resisted perfectly pink poinsettias?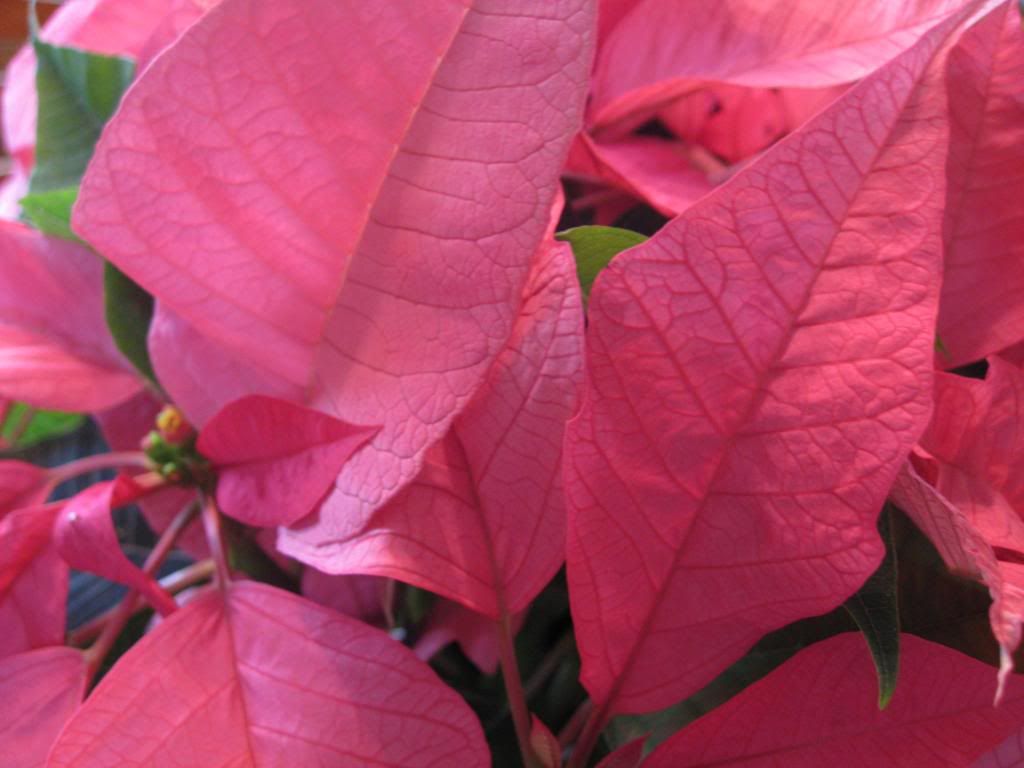 I couldn't, I bought two! So where do you stand on the whole debate...do you start your Christmas prep and start celebrating the second the Thanksgiving turkey is digested or do you like to wait until December?
My motivation has been low as far as eating well and exercising goes. Thank goodness for Tally, she keeps me honest and out walking every day. I'm just back from the supermarket and the kitchen is fully stocked with fresh juice produce and clean veggies and protein for nutritious and delicious meals. The emphasis for me this time of year and stay hydrated, healthy and energetic!
I'm going to make a creamy carrot soup using my
cauliflower trick
adding in mini-meatballs flavored with lemon and parsley. The meatballs will play double duty in Italian Wedding Soup with green and yellow string beans, baby zucchini and turnip greens. I got the fixings for this little gem I found on Pinterest,
Man Pleasing Chicken
. Doesn't that sound good? I will let you know how it turns out.
I'm missing Rob, he's been away for a week and won't be back until December 7th. I have to remind myself how fortunate we are in so many ways so I don't get caught up in feeling sorry for myself when he's gone on these long stretches. I have lots of things lined up to keep me busy, including a copy of
Gone Girl by Gillian Flynn
that I borrowed from a friend.
And of course, I have my girl to keep me company. She was like a statue at the window so I had to see what caught her attention...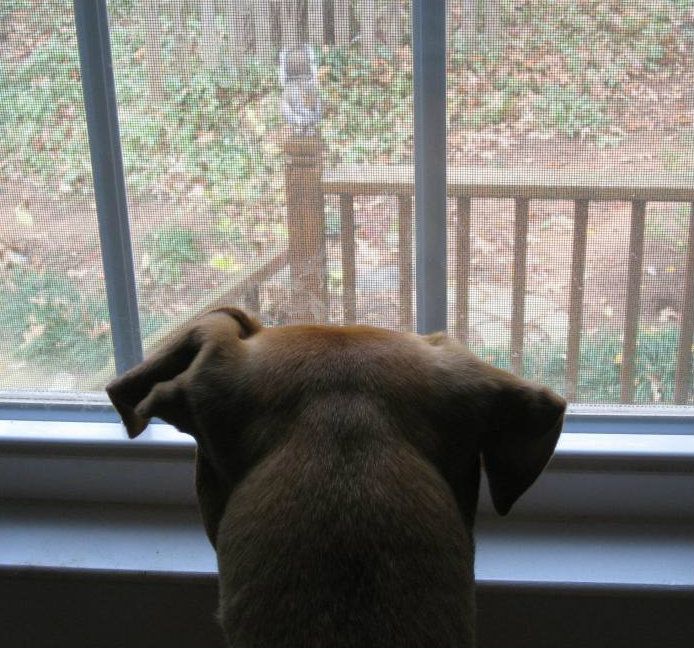 Squirrel having a snack. Tally wishing that she could have a snack, too, perhaps some squirrel jerky! My girl is fast, but she has yet to catch one of the little buggers.
Happy Friday, have a fantastic weekend!