The last three days have been quite interesting. To start, instead of a Whole 30 I opted to do a two day juice fast. There are plenty of reasons for a juice fast but for me it is simply the best way to reset my palate after eating lots of highly palatable savory food and sweets during the holidays. Eating clean and grain-free is such a pleasure after that. I made a creamy all-vegetable soup on Sunday, which was a nice addition to the juice fast. It was so warming because if you've ever done a juice fast you know how cold you feel.
The Hulk (collard greens, celery, zucchini, carrot,
cucumber, ginger, lemon, green apple)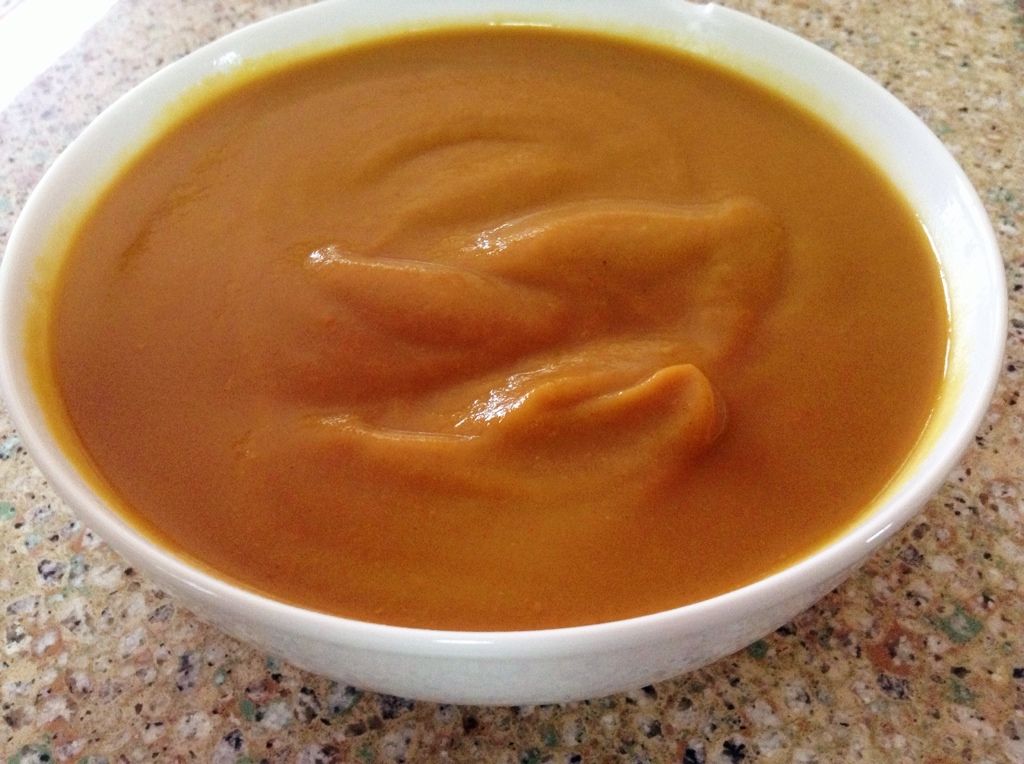 Butternut squash, cauliflower and sage "cream" soup
I was so inspired by
Michael Moore's post
about walking that it really helped changed my mind-set. I have enjoyed long and brisk walks with Tally each day so much more than I ever have. Changing the focus to "I have to walk the dog" or "I have to exercise" to "Let's go for a walk!" has really helped me get more motivated. I even stopped to take a couple of pictures of pretty things I noticed along the way.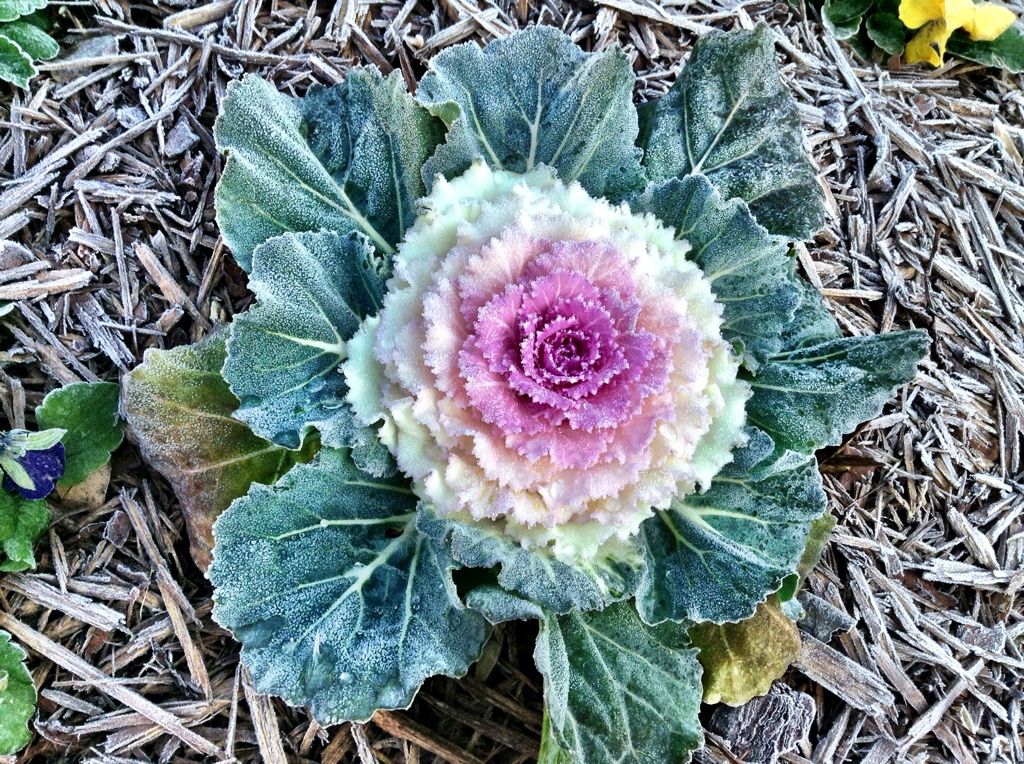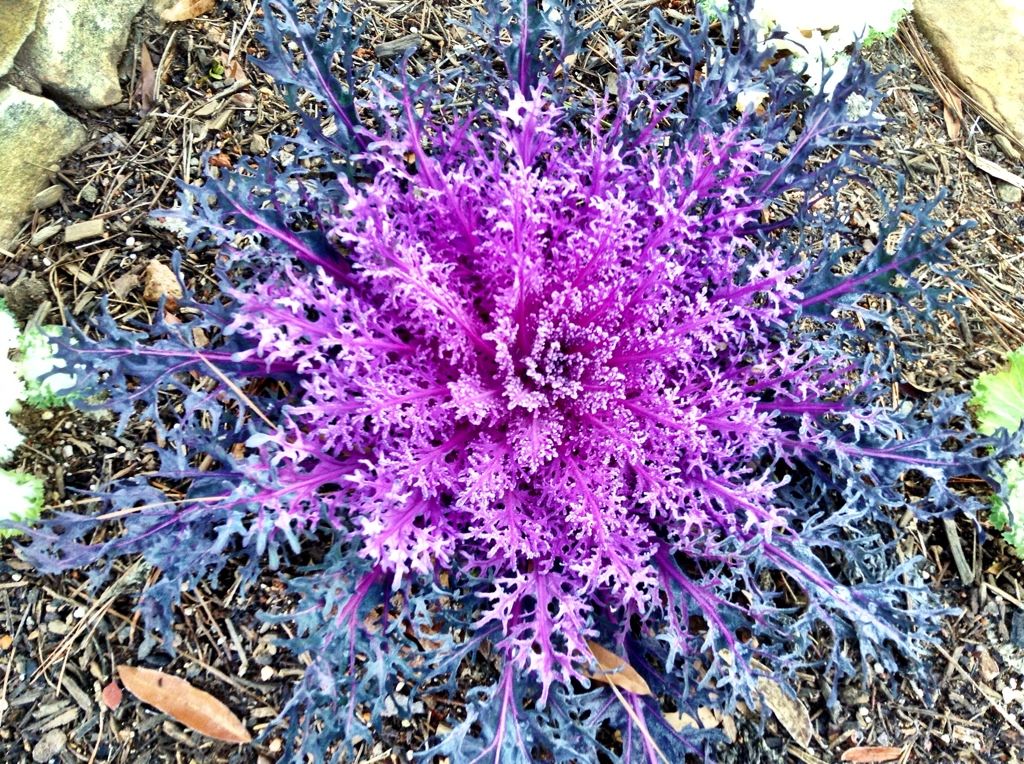 Can you believe these are CABBAGE! They are so gorgeous and the colors are so welcome in winter.
Speaking of cabbage, I've got a pan of
Barefoot Contessa's cabbage
going and a pork chop in the oven for my dinner. I went to Costco to stock up on meat (their selection of organic meat has really exploded) to see if I can cut down on the grocery bills and the amount of time I spend food shopping. The boneless pork loin chops were a steal, $2.99 a pound and an instant $3 coupon at the register. I got 9 plump piggies on the cheap!
My timer just went, it's time for dinner. I hope you had a great day and I'll be back to let you know how the
Slow Cooker Cilantro Lime Chicken
that's marinating for tomorrow turns out.