You don't have to be on a grain-free, paleo or primal eating plan in order to appreciate the simple deliciousness of this recipe. Fast, easy and really tasty!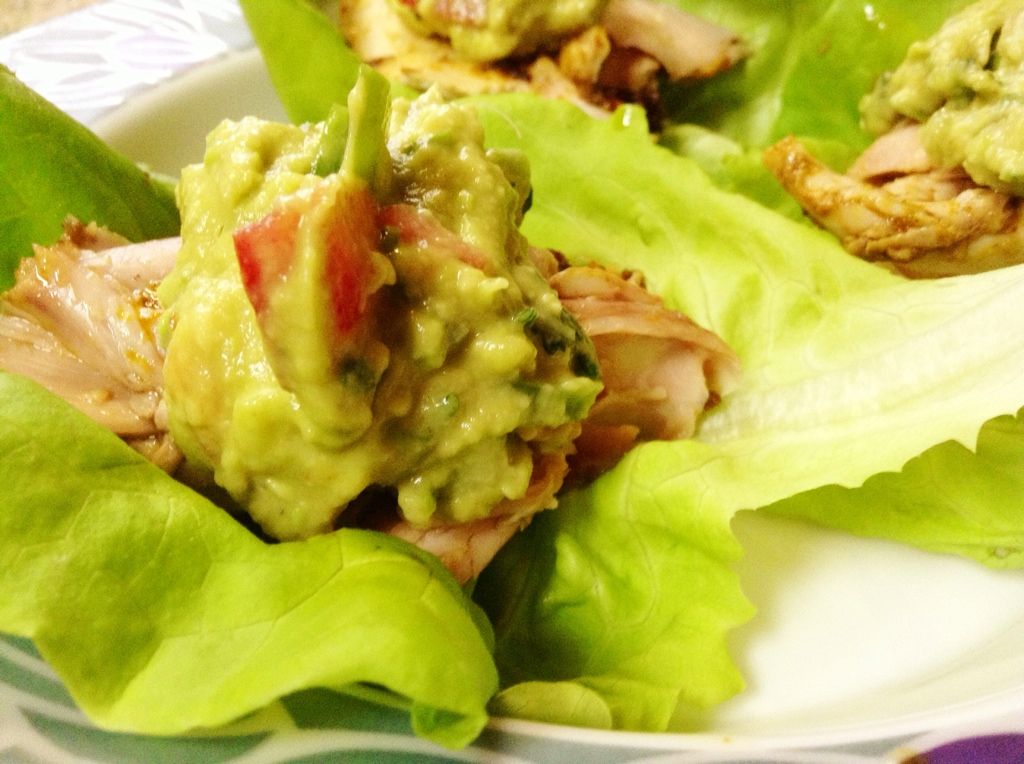 I've not had much luck cooking whole chickens in the crock pot. The meat always turns out flavorless, mushy and completely dried out. This time it was different thanks to Paleo Pot's excellent recipe! I think it was the long marinade that really helped get flavor and moisture into the meat.
Cilantro Lime Chicken Lettuce Cups
1 whole organic chicken, mine was about 4 pounds
1 whole lime
the juice of 2 limes
1 bunch of fresh Cilantro divided (reserve a generous handful for the guacamole)
3 garlic cloves
3 scallions
3 fresh red chili peppers
two teaspoons each cayenne pepper, chili powder, paprika, salt and pepper (it may seem like a lot but the slow cooker tends to dilute spicy flavor)
guacamole (recipe below) and lettuce cups for serving
You'll want to prep the chicken the night before so it can marinate "all night long"/Rob Schneider.
Add the lime juice, 3/4 of the bunch of cilantro, stems and all, garlic, scallions, chili peppers and dry spices to a blender and blend until you have a thick sauce. Stuff the cavity of the chicken with the lime (edited to add: I pierced the lime all over with the tip of my paring knife) then place the chicken in a zip top bag. Pour the marinade over it, seal the bag then smoosh the chicken so the marinade gets in every nook and cranny. Refrigerate overnight.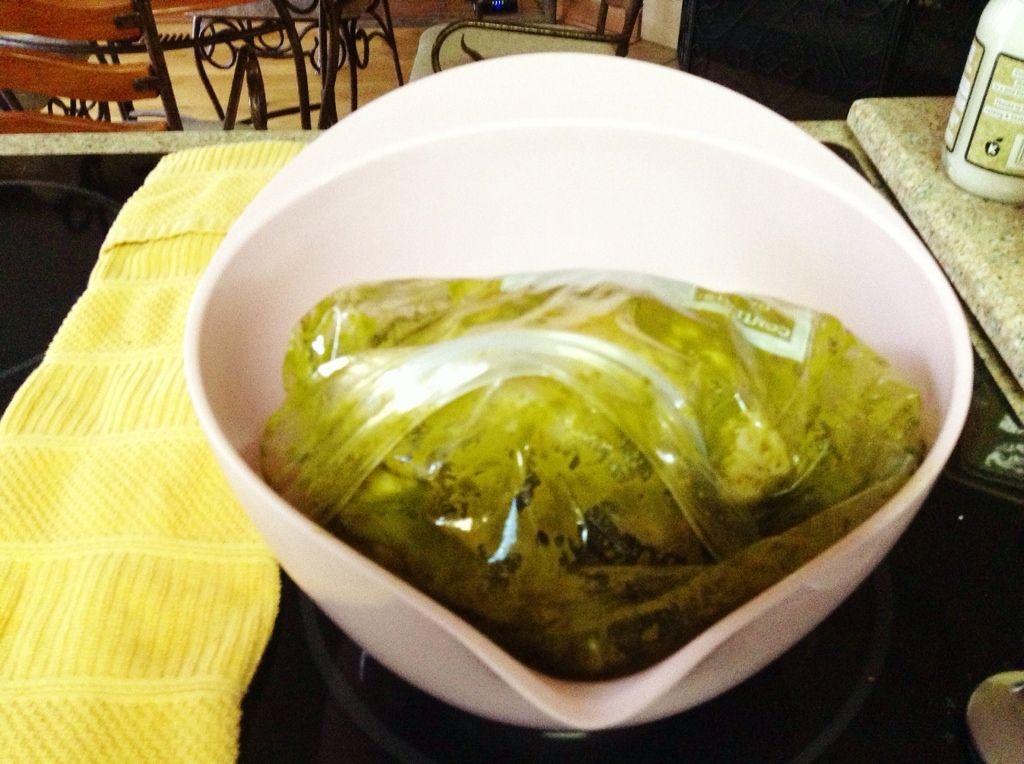 The next morning, dump the chicken, marinade and all into the crock pot. Cover and cook for 6 hours on low. Remove cooked chicken to a plate and harvest all that moist, flavorful meat. Serve chicken in lettuce cups with a dollop of homemade guacamole. Devour!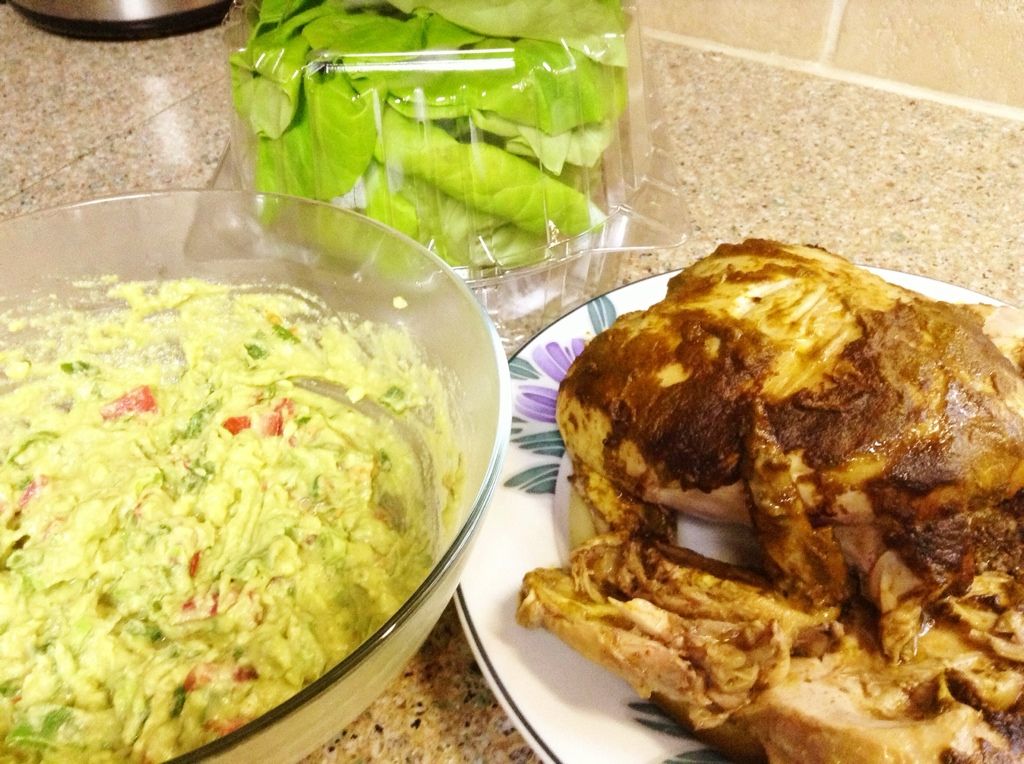 For my quick guacamole I mashed two ripe avocados with the juice of two limes and a few glugs of hot sauce then stirred in a handful of the reserved cilantro, chopped, two thinly sliced scallions, a chopped tomato and garlic salt to taste.