I do love my slow cooker, but not every meal that comes out of it is a keeper. The slow cooker can sometimes yield mushy yet dry meat and overcooked vegetables with muted flavors. But not this one! I made pork chops with apples and squash in a mustard-vinegar sauce that came out moist and flavorful and super tangy!


Pork Chops and Apples Squash (Ode to Peter Brady)
4 pork chops (I used boneless loin chops, but bone-in would work just as well)
1/2 onion, thinly sliced into half moons
2 large apples, cored and cubed
1 acorn squash, peeled and cubed
Toss the onion, apples and squash together and place in the bottom of the slow cooker...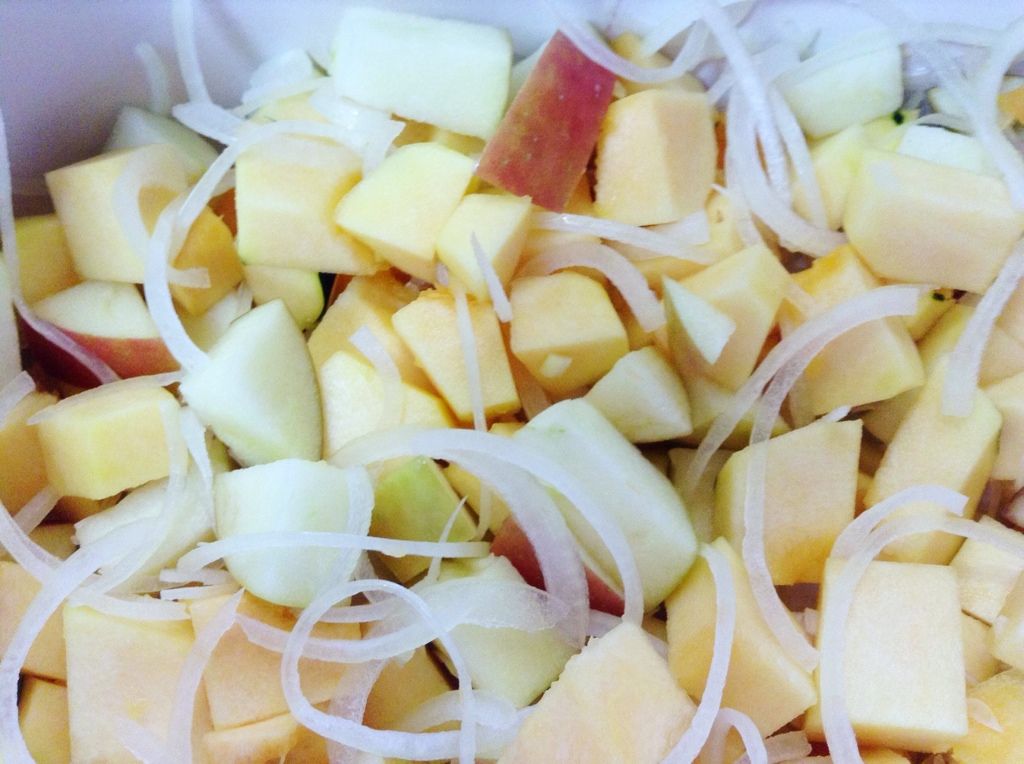 Make the sauce.
3 scallions, white and green parts, thinly sliced
1/3 apple cider vinegar
1/2 cup apple butter
1/4 cup Dijon mustard
1 tablespoon Trader Joe's Everyday Seasoning (or salt and pepper to taste)
1 tablespoon brown sugar
Stir them together in a bowl...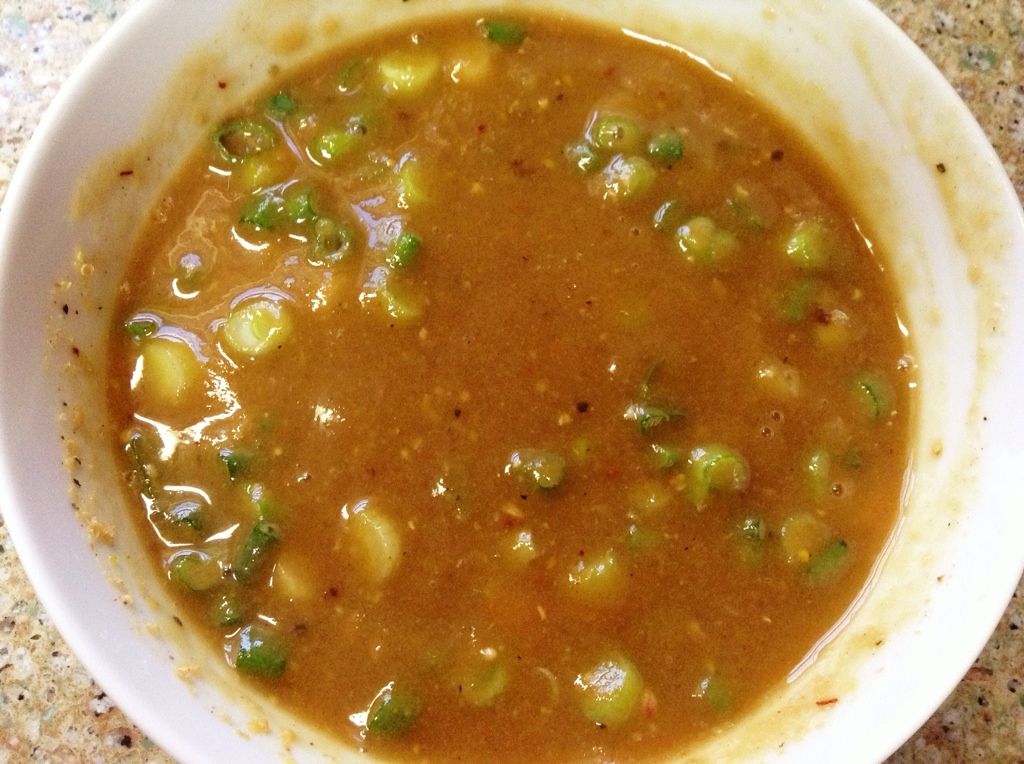 Dip the pork chops in the sauce to fully coat them and place on top of the onion, apple, squash mixture. Pour the rest of the sauce over top of the meat.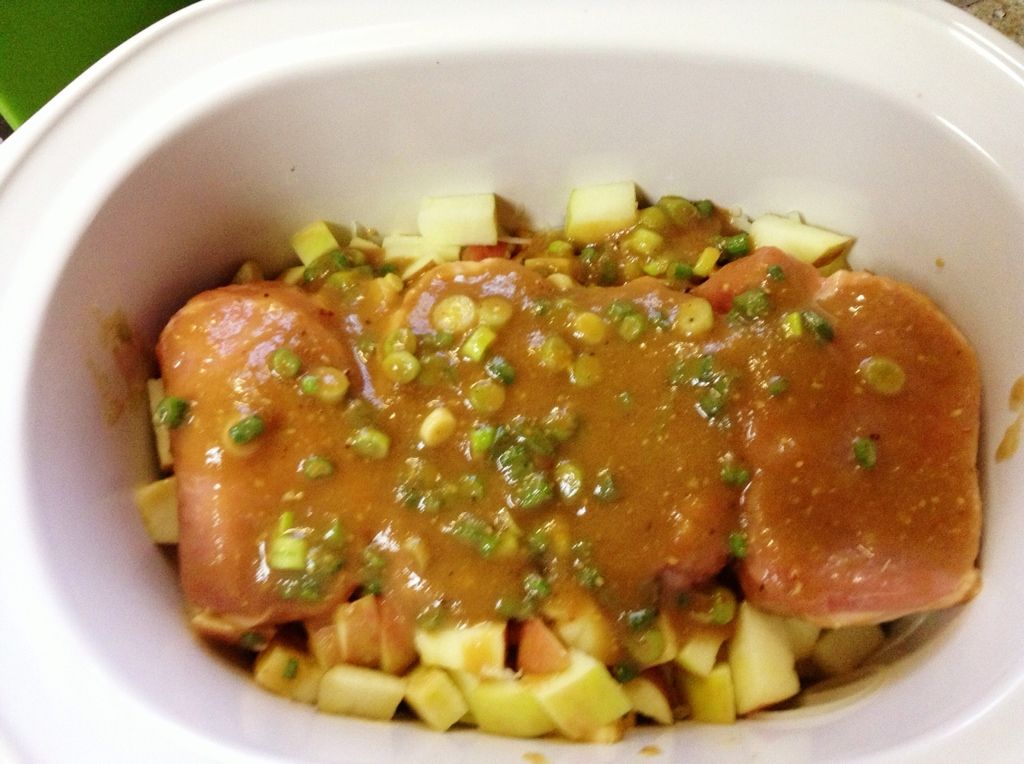 Cover and cook on low for 6 hours. Devour!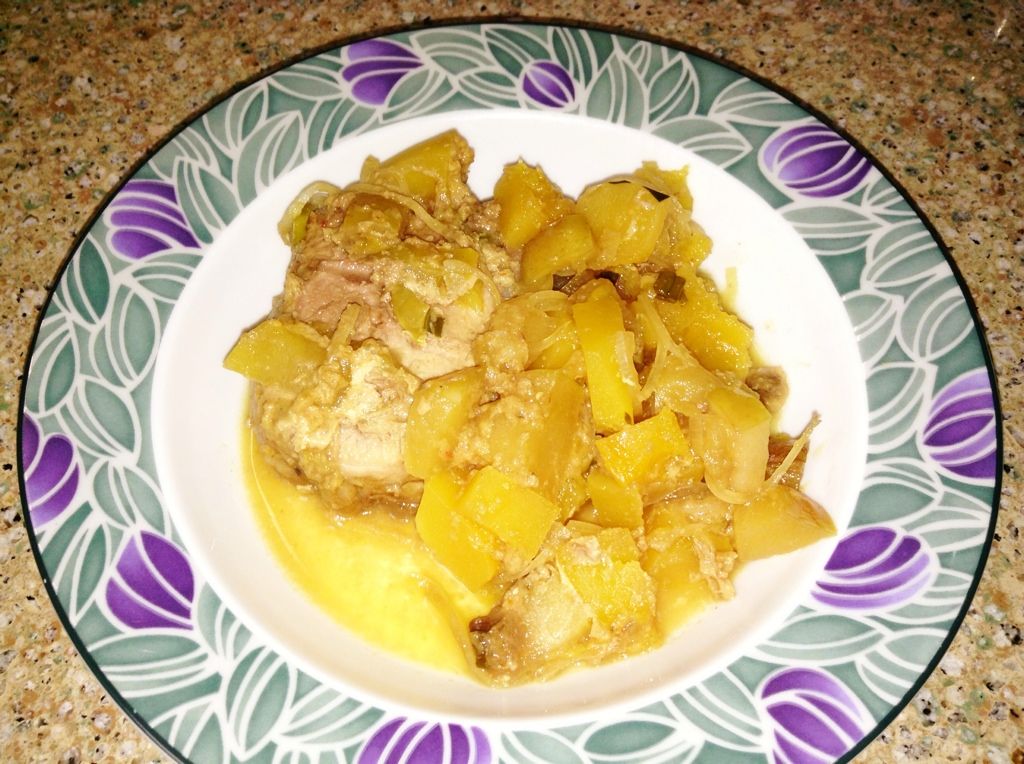 The apples and squash maintained good texture and the flavors were bright and tangy. The onions and apples release quite a bit of water while cooking so I place a layer of paper towels under lid during the cook, it keeps excess water out of the sauce and it also helps contain the aroma. I love the smell of dinner cooking but I hate when the whole house smells of it.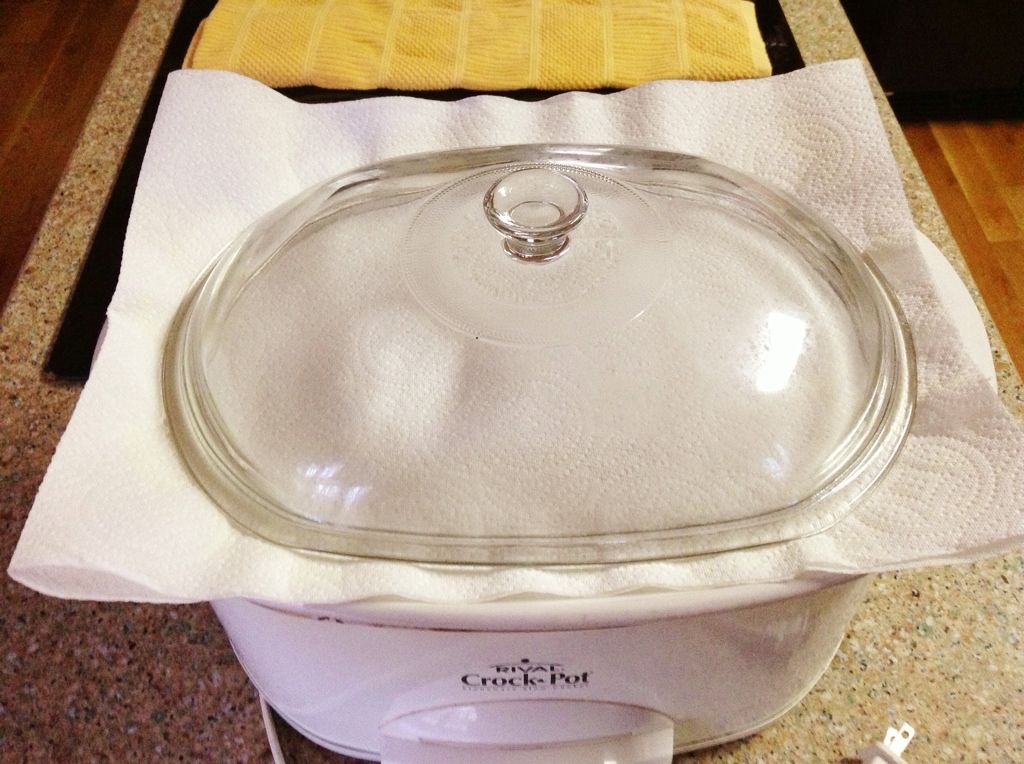 In case you're too young to get the title reference, here is the
Brady Bunch wiki
and the video clip to further your pop culture education...