Looking at Pinterest makes me want to make things. And since my beloved Purex 3-in-1 complete laundry sheets are going the way of the Dodo, I decided to try my hand at making some laundry powder.
The most popular recipe around Pinterest is an old-timey one. Just three ingredients, bar laundry soap, a box of borax and a box of washing soda (not baking soda.) I used three bars of Fels-Naptha, but I already had one grated into the bucket.
This was ridiculously easy and really inexpensive. It took all of 20 minutes including clean up. I tossed the bars of soap in the blender with some of the washing soda then tipped all of into a bucket. Mixed it all together with an old wooden spoon and then transferred it into containers.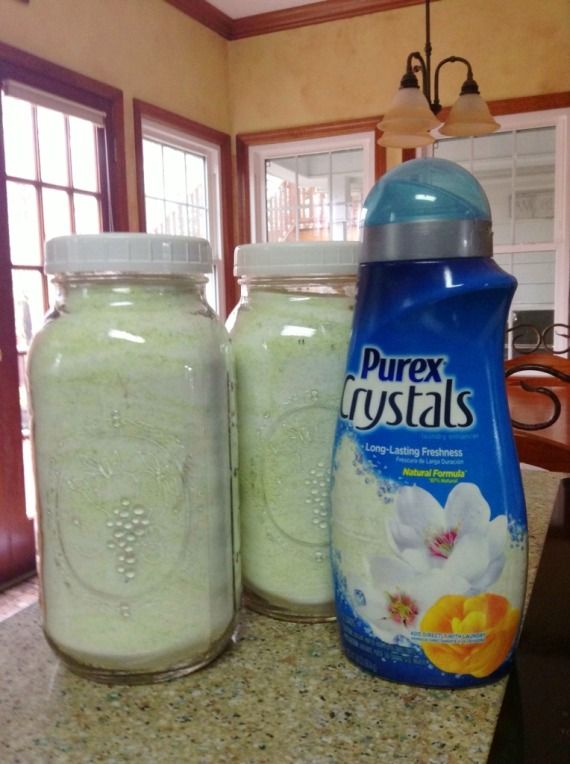 The cost for the items to make this laundry soap was $17.14 at my local Kroger and based on volume it made up 156 ounces of powder. Two tablespoons per load of laundry and the per load cost breaks down to just over 11cents per load. That's half the cost over my Purex sheets when I could get them on a good sale, half the cost of Seventh Generation eco-friendly powder, and a third of the cost of Tide powder.
How does it work? Really well! It has a bit of a clean, citrus scent from the Fels-Naptha but no heavy perfumes. It made even Rob's stinky socks and Tally's muddy towels clean and fresh. The small time investment was definitely worth it. Another successful Pinterest project completed!