Last week's
planned meals
were ever so good. Here's what we ate...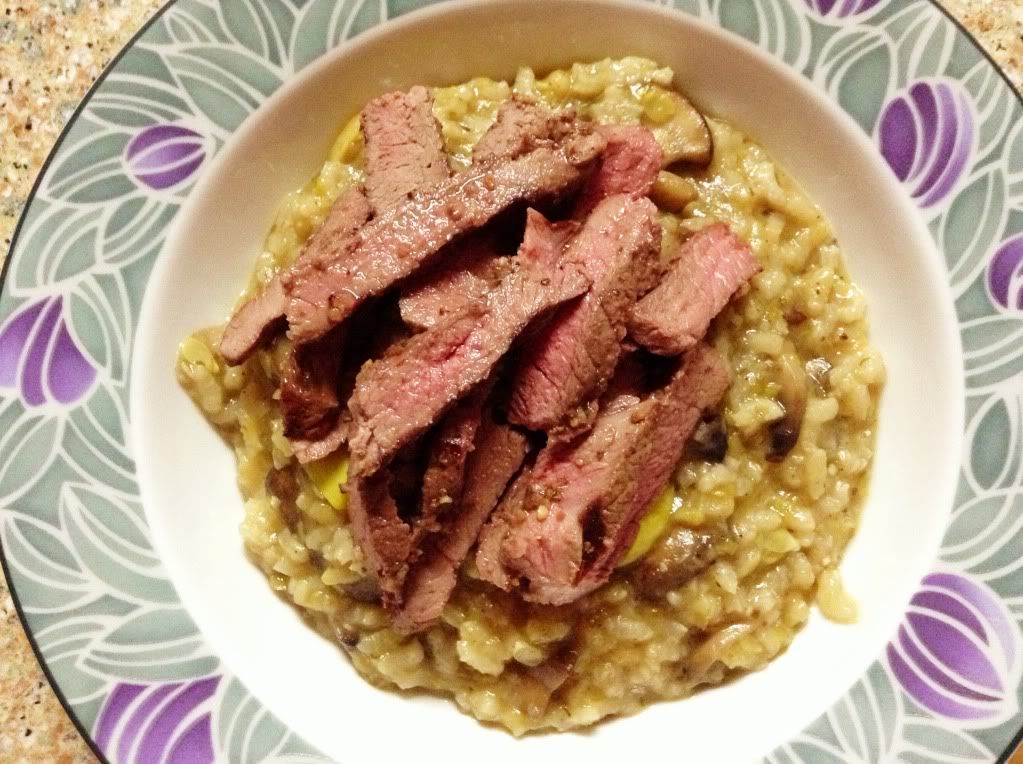 Leek, mushroom and summer squash risotto made with homemade bone broth with grilled lamb steak. That rice was so creamy and flavorful and the grilled lamb from
US Wellness Meats
was tender and juice and not at all gamy.
Cabbage Rolls with Cranberry Tomato Sauce from
Practical Paleo
. This was so good, better than I ever imagined. I never had stuffed cabbage before and nor have I had a sauce that combined cranberries with tomatoes. It was a revelation. Rob ate two big helping leaving much less leftover than I was hoping for!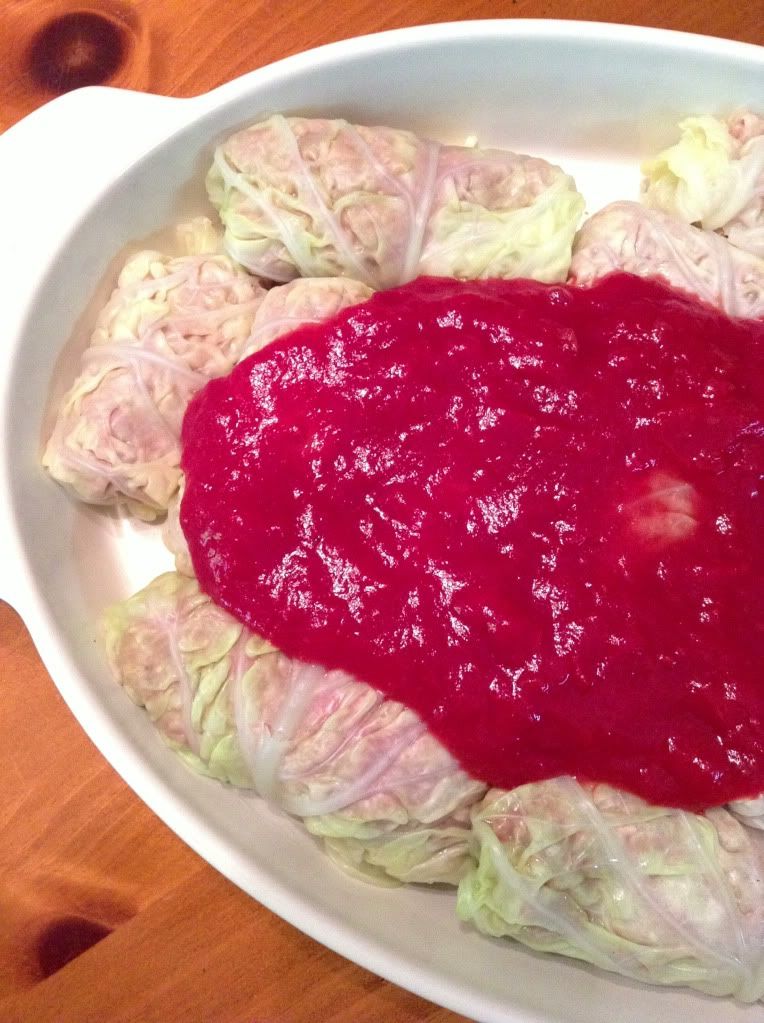 Sesame Orange Chicken from
Against All Grain
. Oh, man! The cost of the book is worth it for just this recipe alone. You know that sweet, sticky chicken that they serve at Chinese take out places? She nailed it but with so few ingredients. I did amp up the orange flavor by adding the orange zest at the very end. I served it over my cauli-cous, which I'll put up in another post.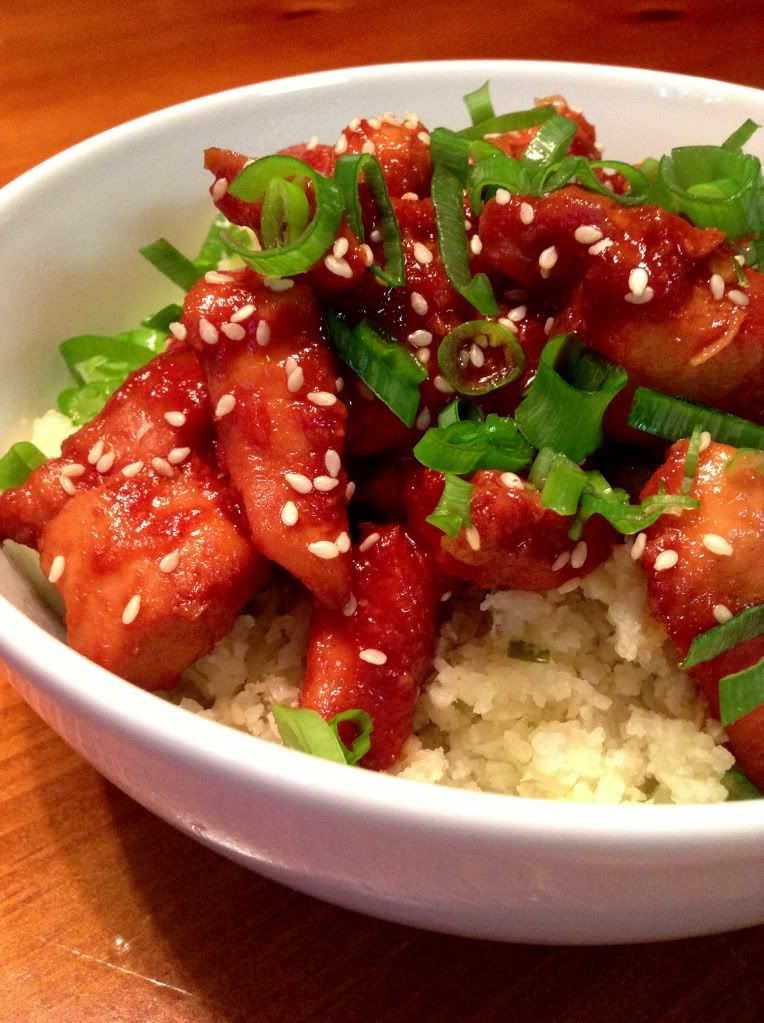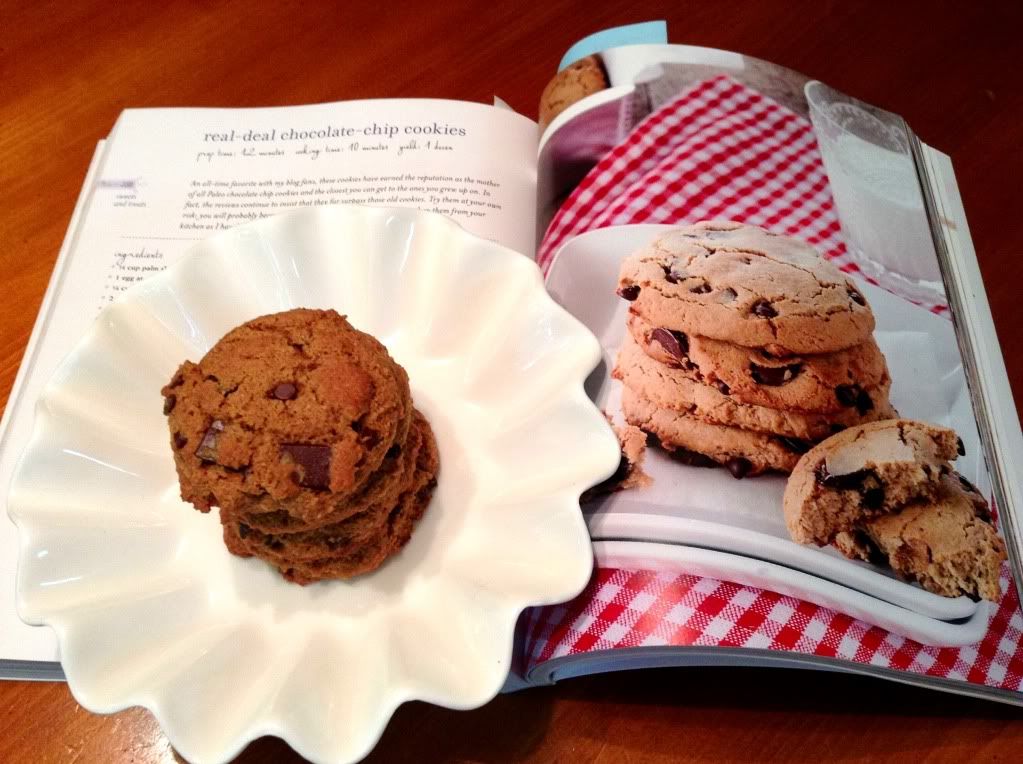 As a treat, I whipped up a batch of Real Deal Chocolate Chip Cookies from
Against All Grain
.

Donna and I went to a book signing event for this book when Danielle Walker came to Atlanta on her book release tour. This was the recipe she demonstrated at the event. She talked about how she wanted to replicate the flavor and texture of the famous Nestle Toll House Cookie. Well, she succeeded. They got Rob's seal of approval, which is high praise because Rob is fussy about his "biscuits."

I got 16 generously sized cookies from the one dozen sized batch of dough. The small amount of sweetener and lack of wheat in this recipe means they don't stimulate cravings in me. I can enjoy one or two and not worry about having to eat ALL the cookies. Win-win!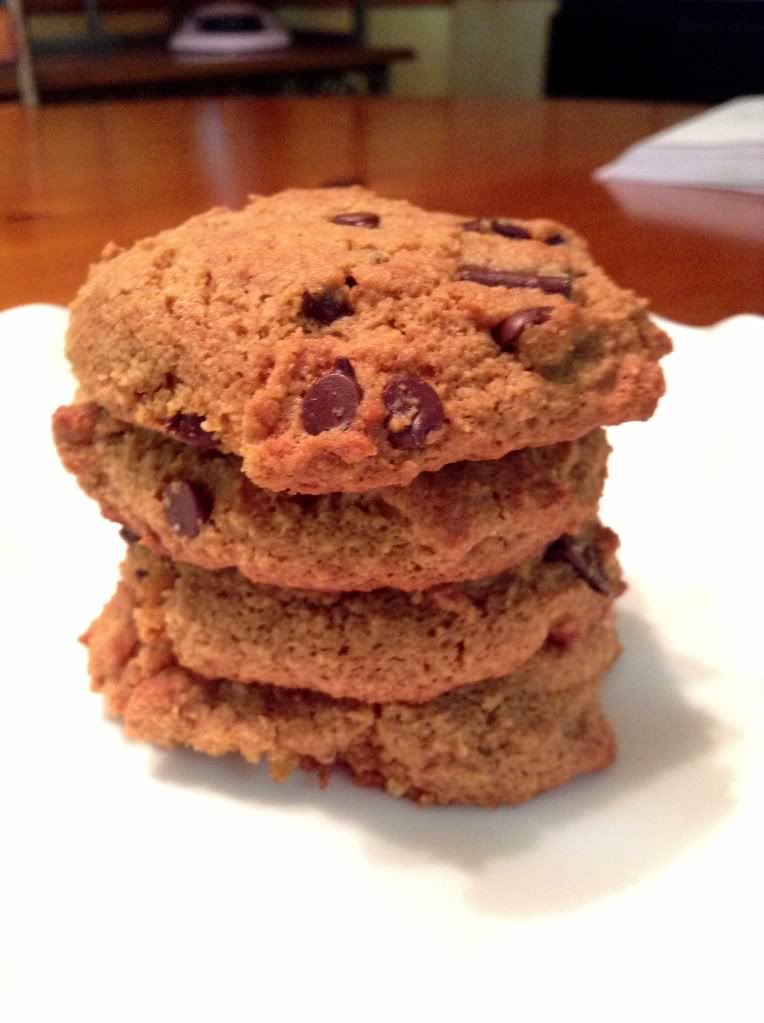 I'm headed out to the market today. I need a Trader Joe's stock up. It's the Labor Day holiday weekend coming up so we have some splurge meals and a bit of wine to look forward to. Here's what's on the menu...
Pate and fancy cheeses with crunchy vegetables, tangy pickled things and fruit and nuts. I hope I can find
Robiola cheese
today. I saw Bobby Flay cooking with it the other day and just have to try it.
Homemade pizza. Rob has been craving pizza so I promised him we'd do it up. I got some cheap unglazed tiles at the Home Depot that turn our gas grill into a 600 degree pizza oven. I'm going to do a long soaked dough made from
Organic, Sprouted Wheat Flour
from the
To Your Health Spouted Flour Company.
Click the link to read why sprouted flour is more nutritious and easier to digest than regular wheat flours. I actually got the
sprouted einkorn wheat
at my local
Nature's Corner Market.
If I'm going to splurge on pizza it needs to be easy on my system.
Grilled Bratwurst. I usually do them simmered in beer with sliced onions then simmer the onions and beer down to a sweet and spicy jam to smear over the sausages. But I'm trying it with hard cider this time. I'm going to make a crunchy apple and cabbage slaw as a side dish. Hold the buns!
Grilled steak and veggies.
Butternut Squash Soup with Sausage. Brace Yourselves. Fall is Coming!
What are your plans for the long weekend, food or otherwise?