MY 800th POST!
I'm on a quest to rid toxic products from my personal care routine, which I mentioned briefly in this post. I've made many changes, which I promise to address in more depth because it's been quite a fun and interesting process. One of the toughest to change was hair color. How can I keep my hair from looking drab while not piling toxic chemicals on my scalp every 3-4 weeks?
Before, so very drab
I used to use henna quite often back in the late 90's/early 2000's. I would bring back tubs of LUSH Caca Rouge and Caca Brun from England with me. That before they started selling it in bar form and before the obnoxious 3 ounce air travel limit.
Henna was messy but it made my hair so healthy and shiny. I began to wonder if there was a henna product in the blond color family that I could use to highlight my silvers. Enter
Ancient Sunrise Cassia Obovata.
Cassia is not actually henna, but it is prepared and applied in a similar manner. It is a plant with a golden yellow dye molecule that will not lighten hair. It will deposit shiny, golden pigment onto pale blond and gray hair.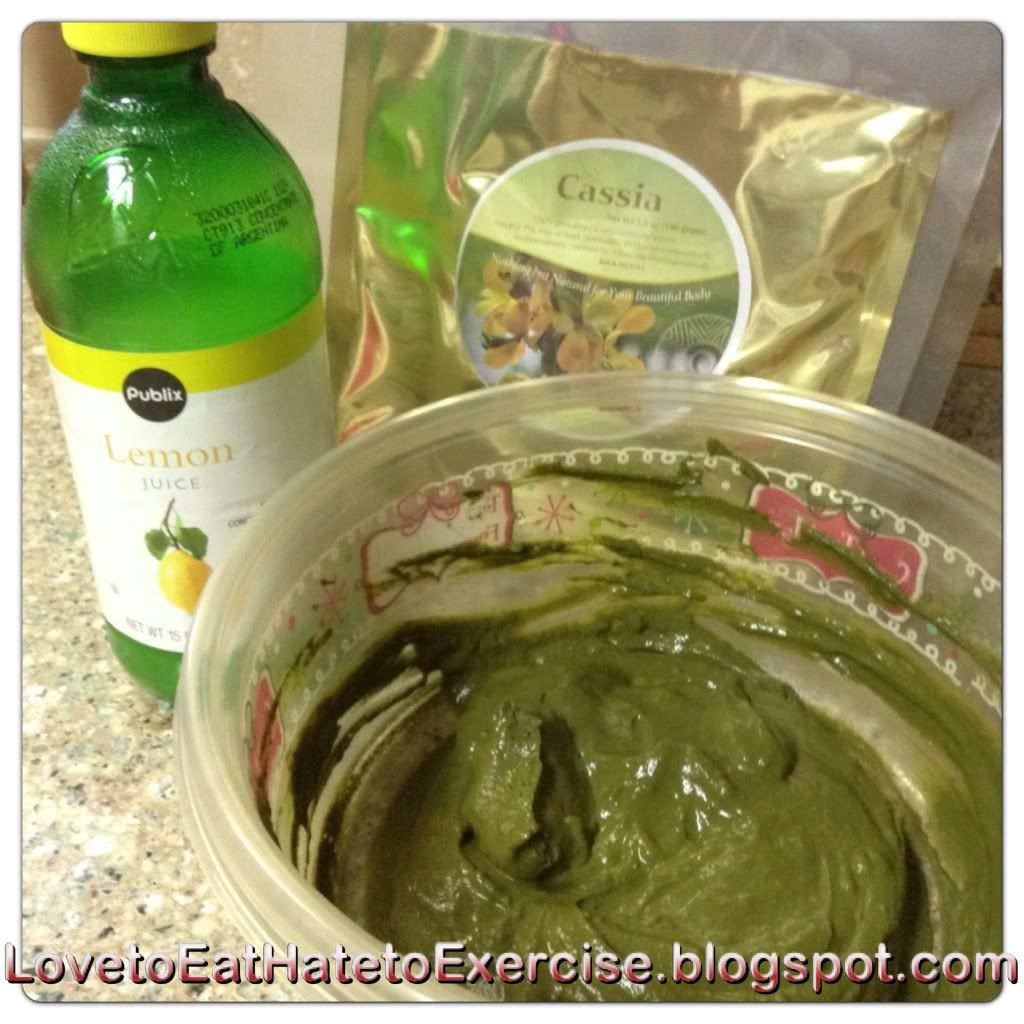 To prepare cassia for application, I mixed about 100 grams with lemon juice until it was a thick, muddy consistency and let it sit overnight. Prior to application, I added a bit of water to smooth it out and make the consistency easy to apply. I slathered it thickly onto dry hair.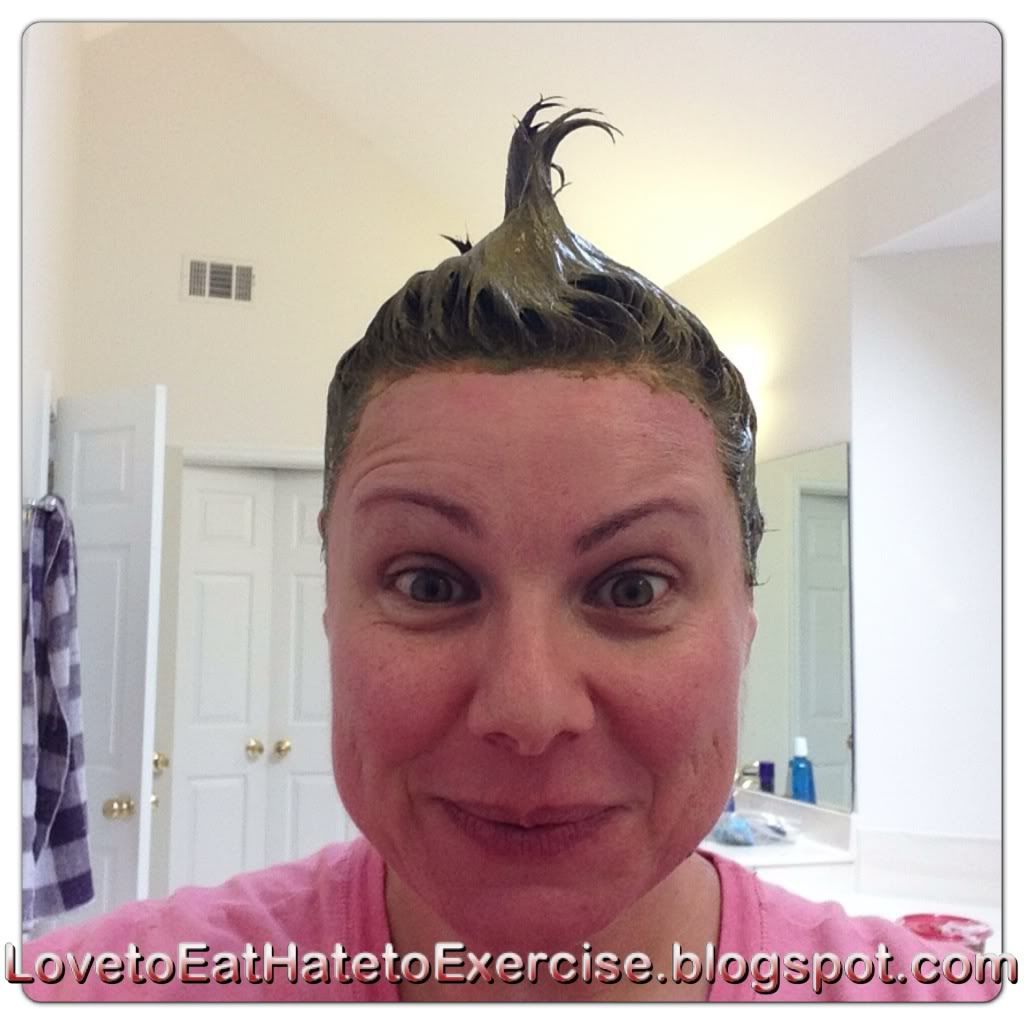 Wrapped it up with several layers of plastic wrap. Woot, I'm cute!
Then put on a terry cap to keep the heat in. I wandered around the house doing chores for 3 hours.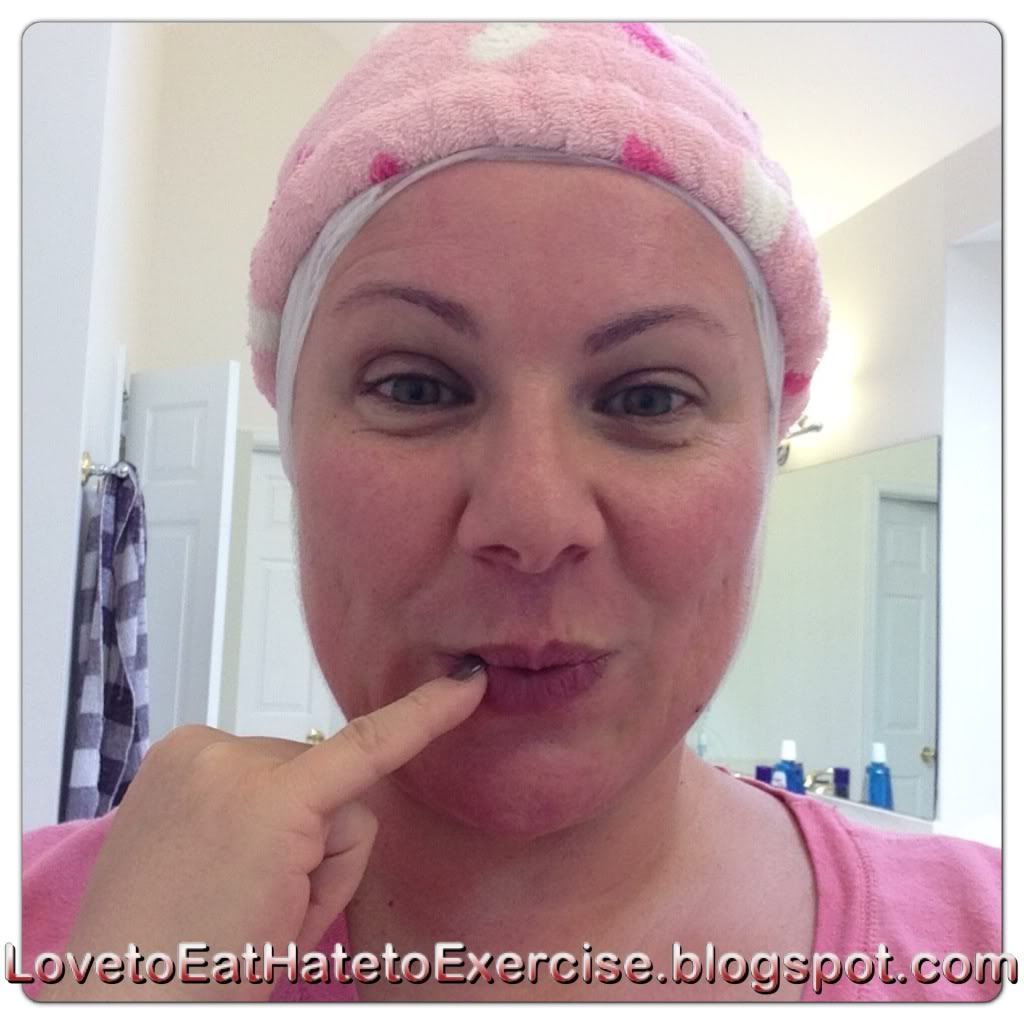 Then I rinsed, shampooed twice, and rinsed again. Wow, this stuff is stinky! Next time I will heed the advice to add powdered ginger to the mixture to make it smell better. I added a drop of one of my favorite Black Phoenix Alchemy Lab perfume oils (Havana, a blend of d

ate palm, dried tobacco, snakeroot, and leather)

to my leave in conditioner which did the trick and made my hair smell great.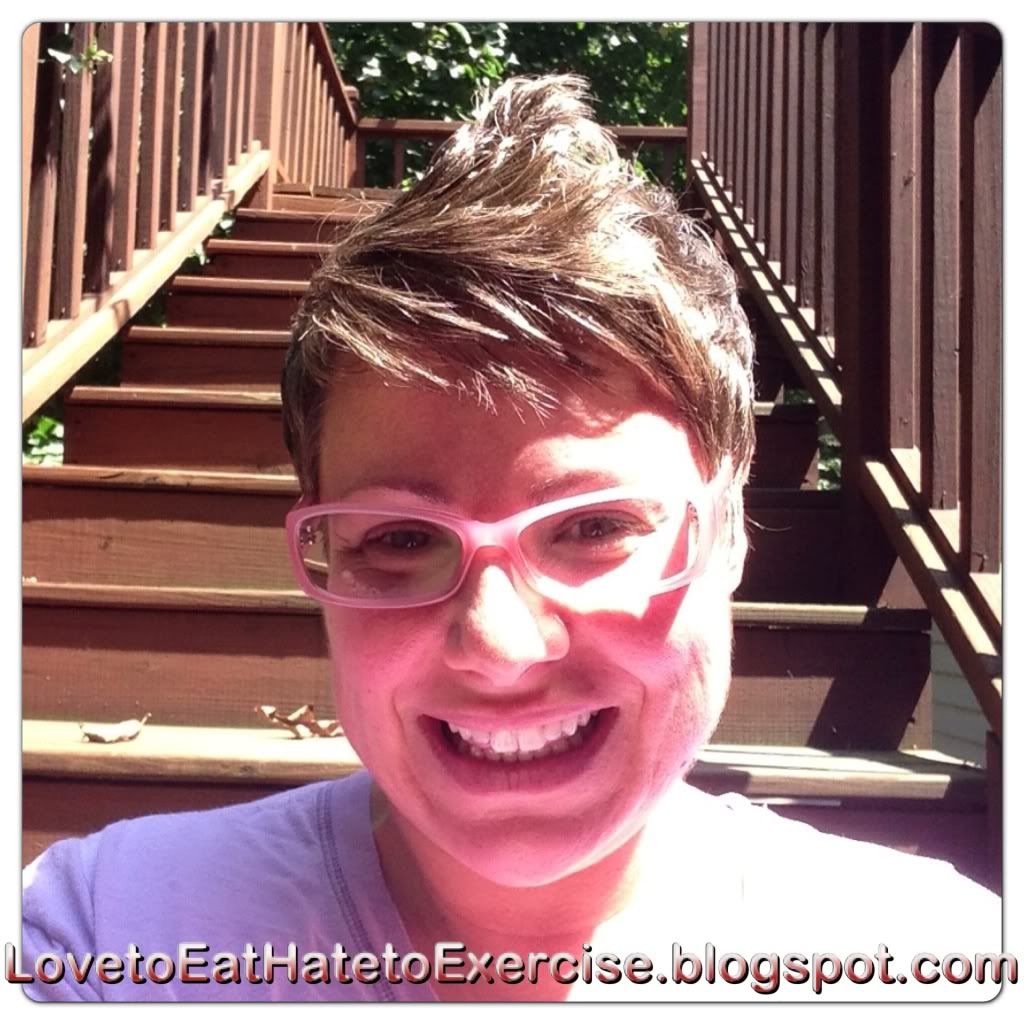 And the results are amazing, my hair feels thick and smooth and look how shiny! The golden hue was just was I was hoping for and worth the effort. My sensitive scalp is so happy with the results, too.
If you'd like to try cassia or another henna make sure it is PURE and purchased from a reputable company and read the
FAQs
to see if this plant based hair conditioning color is right for you.