The last day of 2013, the eve of 2014, and our 12th Anniversary! Here's a favorite wedding photo of mine, the moment when Rob was putting on my wedding band.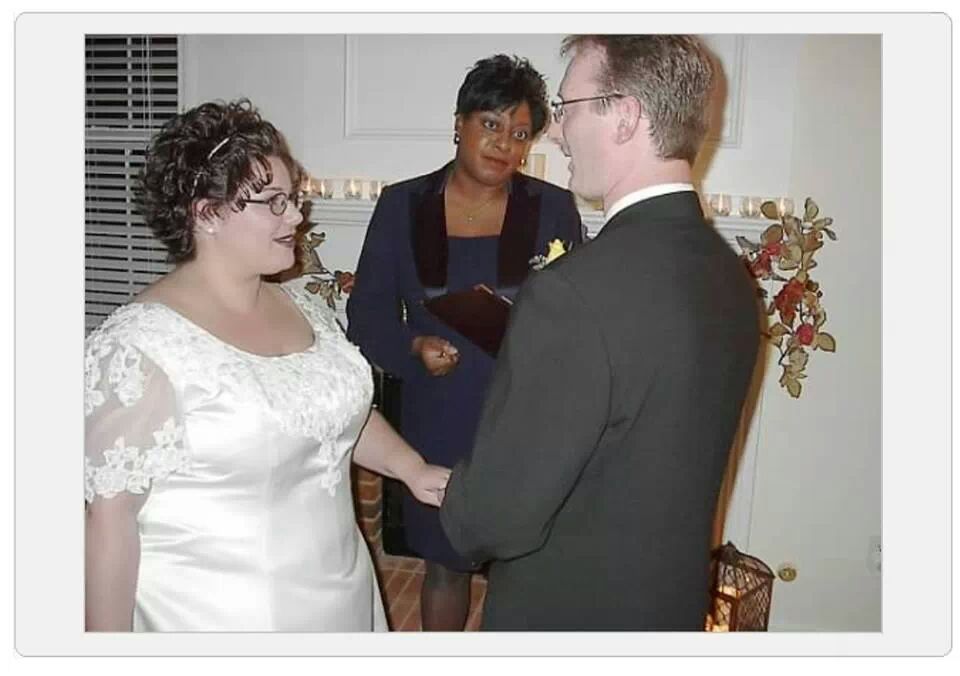 A dear friend of mine made a Facebook comment on this photo of how we make it look easy. I know that we all tend to make our Facebook life look like it's all wine and roses. Honestly, Rob and I have had our share of vinegar and thorns but we truly enjoy each other's company and that makes for a lovely life! So here's to you, Bunny, may we have many more years of making it look easy.
2013 had its ups and downs but I'm back in good health and so thankful for that. I start jury duty on Monday and will happily return to work when my service is completed.
As for 2014, no lofty goals. Just doing more of what I love, like dancing with Tally in the kitchen, taking care of my health, and making the effort to spend more time with friends and family and less of what I don't, like worrying about things I can't control.
I've started simmering the good luck soup that we'll have on New Year's Day. A favorite of ours, Split Pea and Ham.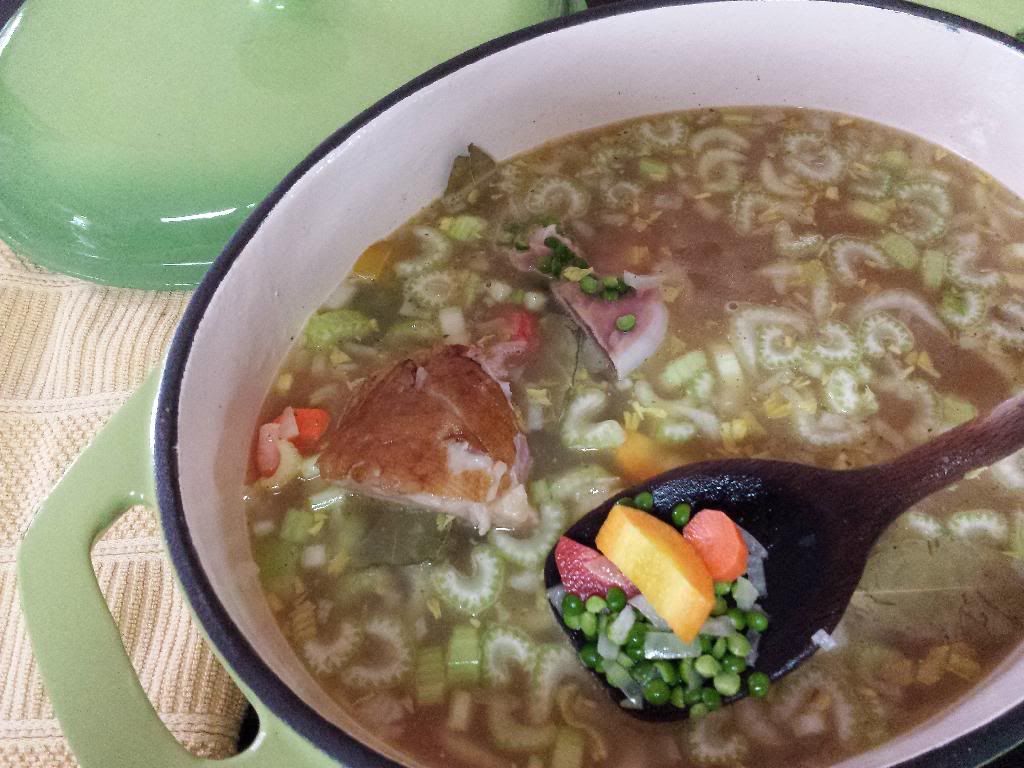 It's loaded with good things like onions, rainbow carrots, celery and bay leaves along with the Christmas ham bone and the turkey broth made from the Thanksgiving turkey bones. I cook it until the split peas are completely soft and the soup is thick and creamy.
Enjoy the last day of 2013 and may 2014 be healthy and peaceful for you and your family. Cheers!