The folks over at
Slim Plate
sent me the system to review.
Slim Plate is a set of plates, bowls, cups and "cutters" designed to help the user become portion aware and lose weight without counting calorie and using real food.
In a nutshell, enjoy breakfast, lunch, dinner, two snacks (or one snack and one dessert,) one cold sweetened or alcoholic beverage of choice, one hot sweetened/creamed beverage of choice per day using the system to achieve proper portions. Everyone in the house can eat the same meal.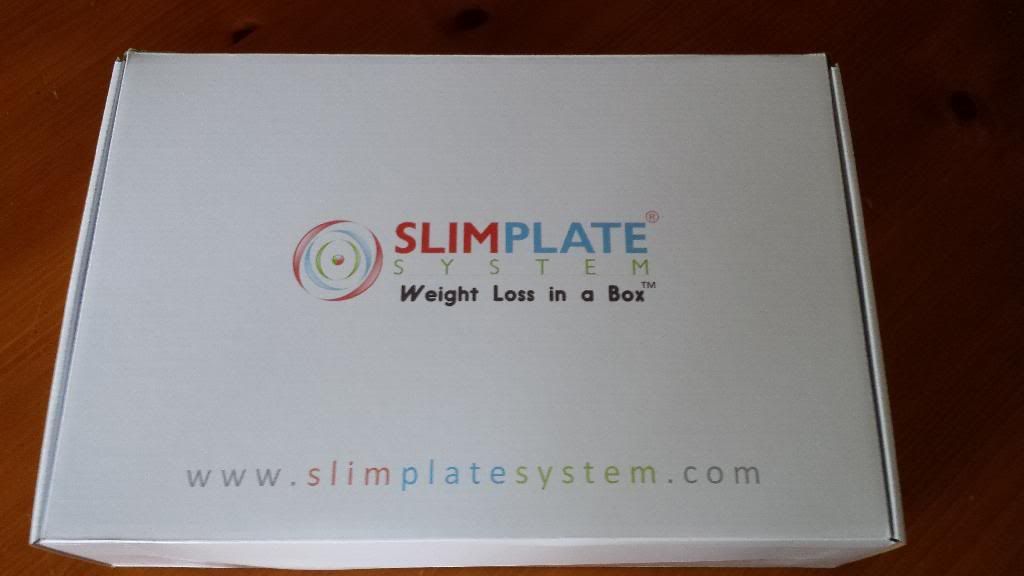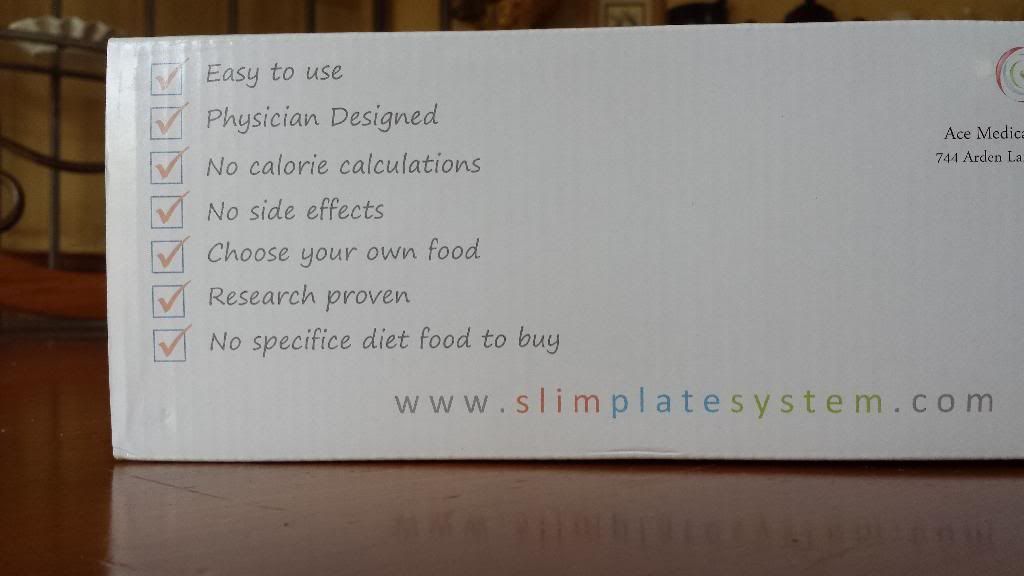 There are four dinner plates included
(clockwise from top left)~ Inspired, which is for vegetables and protein only, is to kick start the program. Savvy adds in a small portion of starch at dinner, for continued weight loss. Master is for transitioning, increases the starch allowance. And finally the Maintenance plate.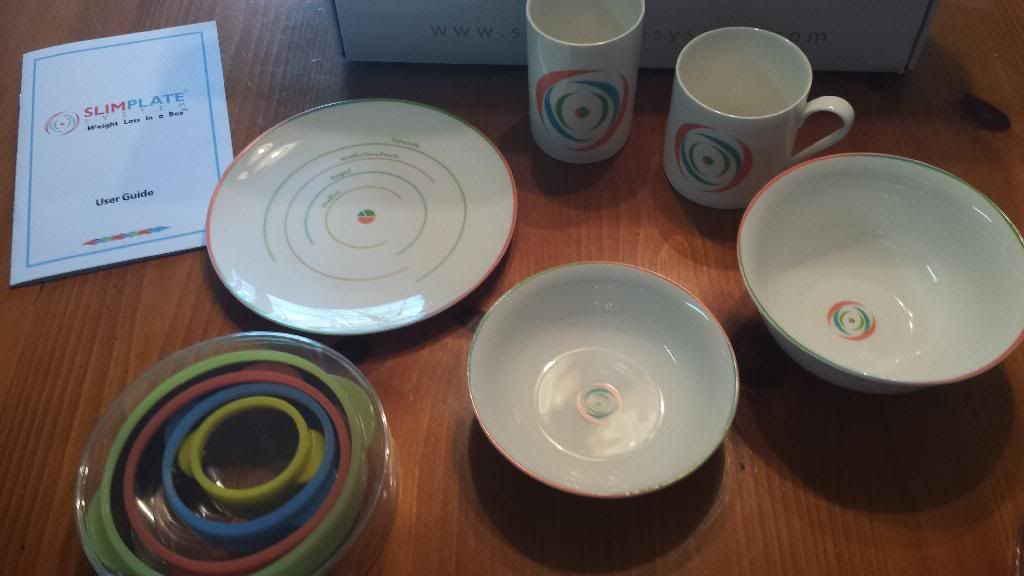 Also included~ The breakfast portion plate, the cold up (fill with your favorite beverage to enjoy once a day, be it non-diet soda, sweetened iced tea, or WINE,) the hot cup for milky/sweetened coffee or tea, or hot chocolate once a day, cereal/soup/chili bowl and the snack/fruit bowl for twice a day (use this for fruit or salty snack like chips for pretzels,) and the cutters for things that don't fit in the lines like muffins, bagels, sandwiches, and pancakes.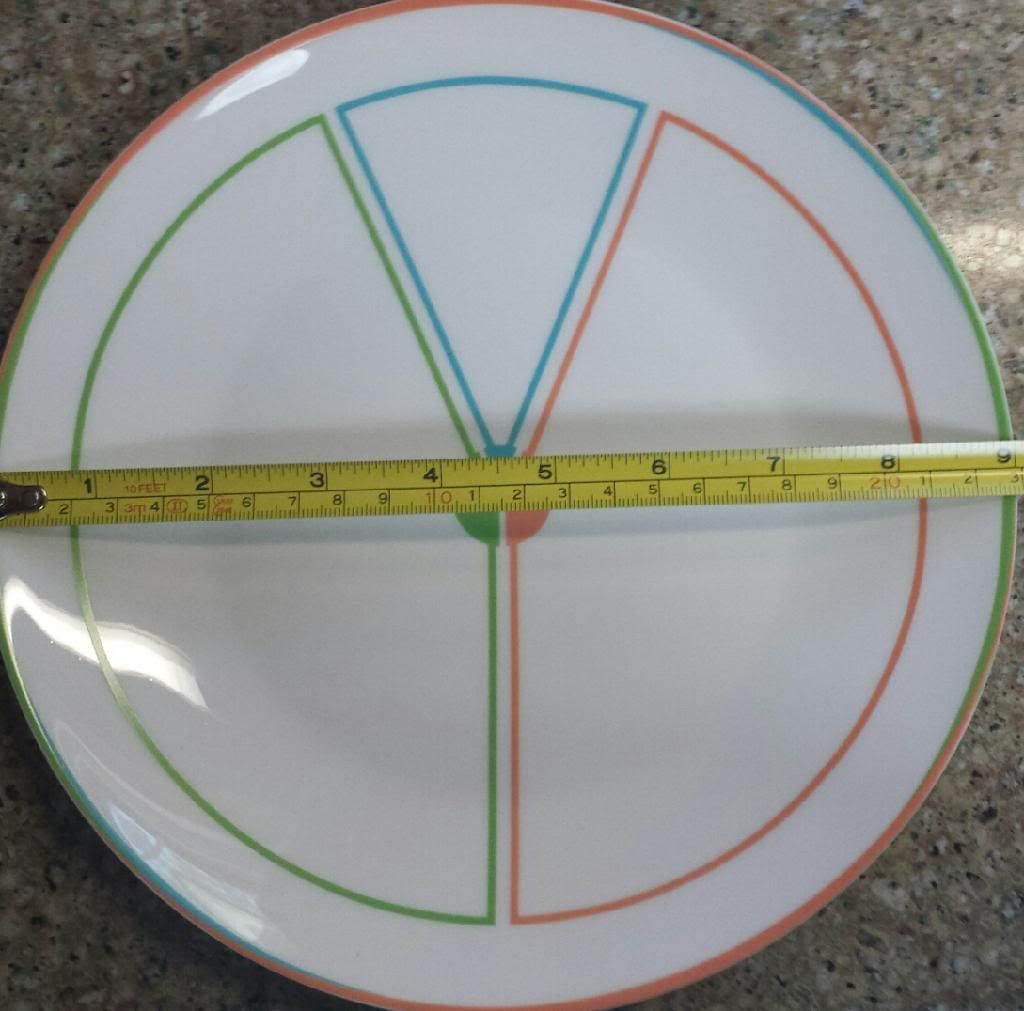 All the dinner plates are 9 inches across. This is a close up of the Savvy portion plate. The blue section is for starch like rice or potatoes. The red is for protein. Green is for veggies. Women need to work just inside the lines, men can work just outside the lines without piling up. (Though I wouldn't worry about a little piling on the veggie section, a no one ever gained weight by eating too much steamed broccoli!)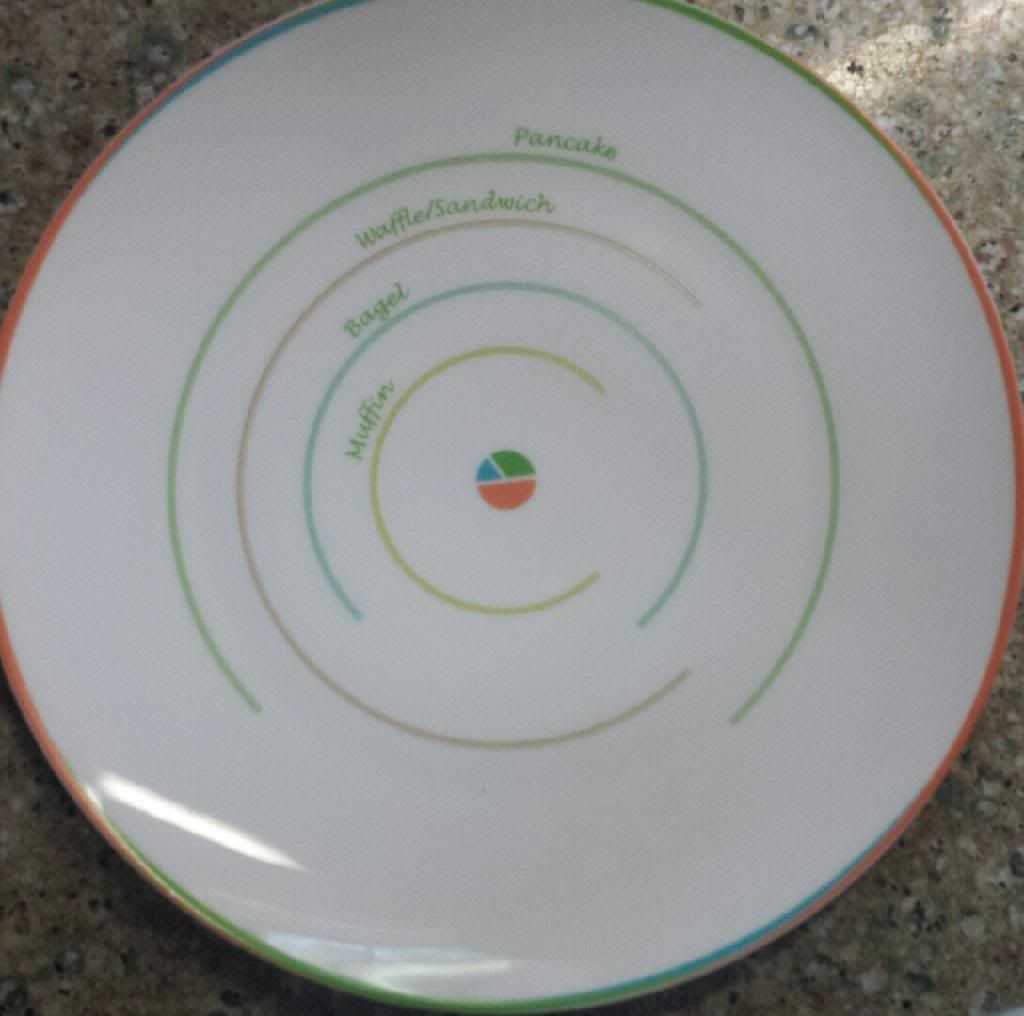 These are proper dishes, more like china then chinette and they feel sturdy and well made.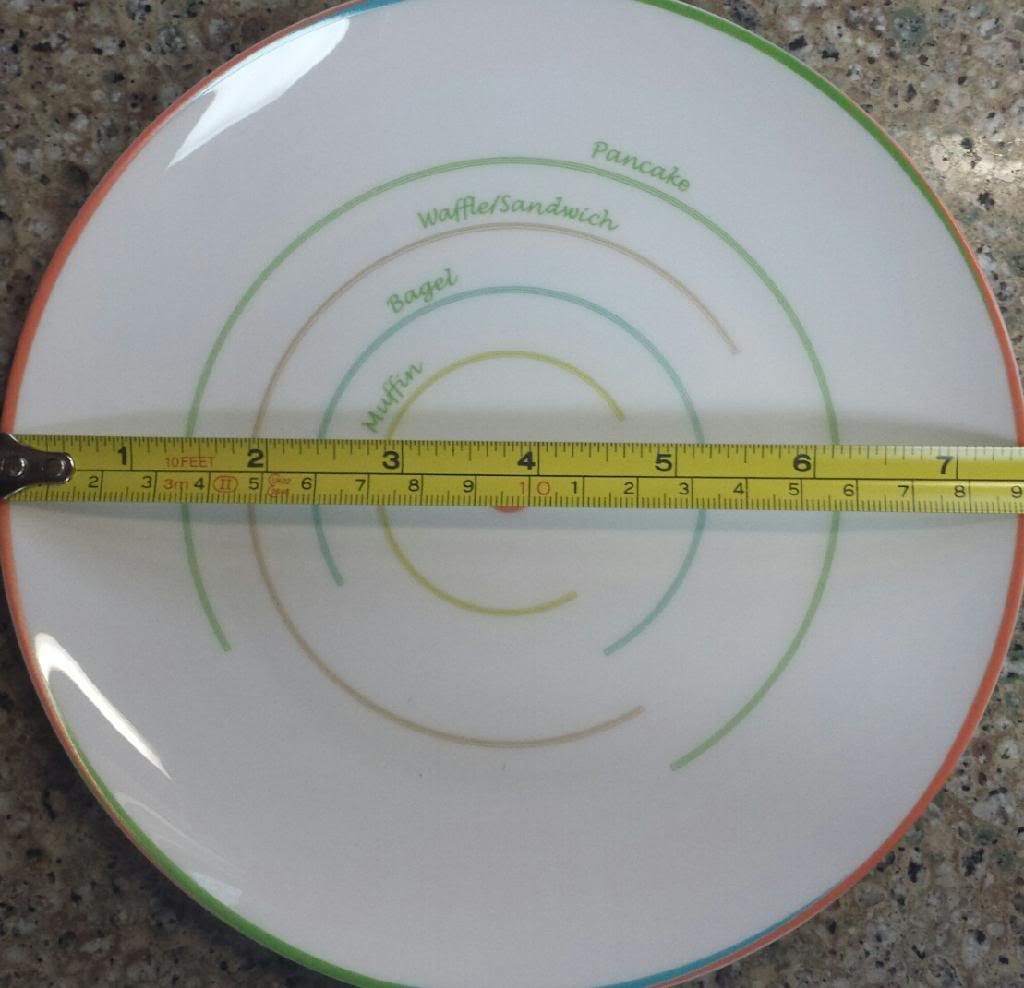 Notice how itty-bitty the breakfast starch portions are! Though the sandwich circle looks to be spot on with the size of a slice of Ezekiel bread.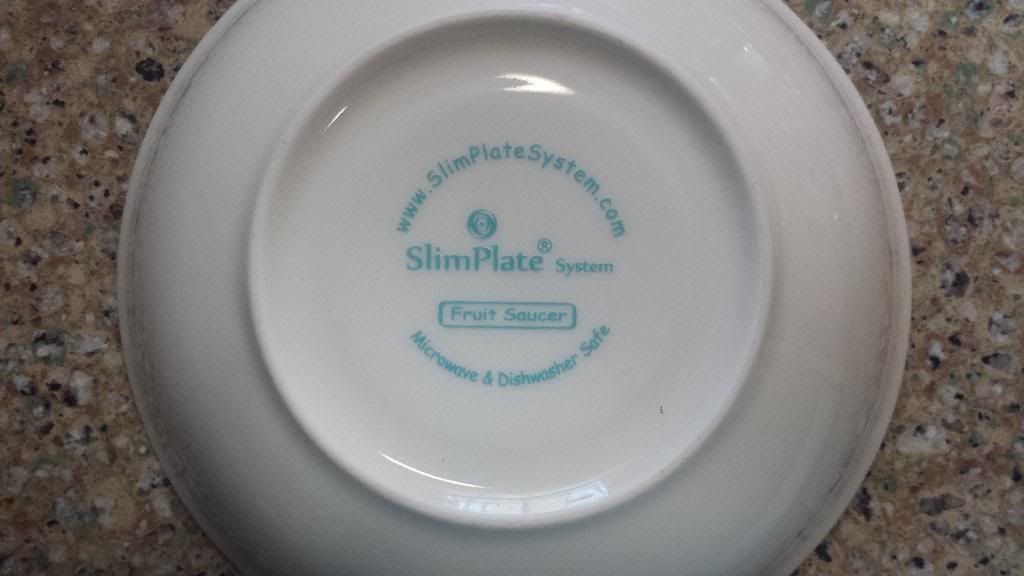 Each plate comes with the cheat sheet printed on the bottom.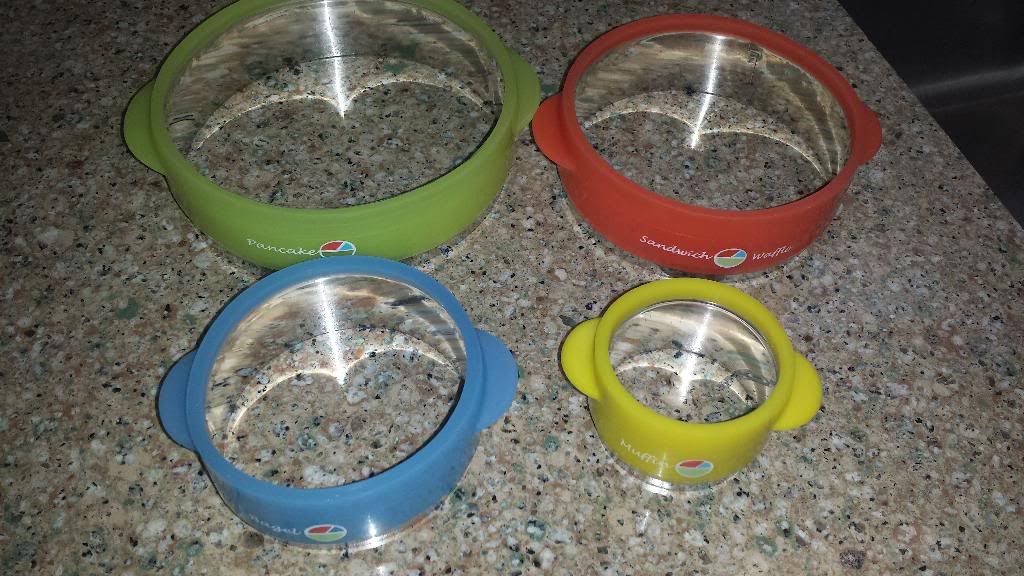 Here are the cutters for things like sandwiches and breakfast sweets. Get the proper portion size of muffins and bagels by cutting them down to size.
Itty-bitty muffin cutter. It's about 2 inches across, so no muffins bigger than your head allowed (BOO-HOO!) But, according to the site, use the muffin cutter for cookies and have two. That sounds more fun!

The website has a bit of a gimmicky look about it but if you look beyond that, the product itself is well-made and really quite pretty. There is a smart phone app to use along with the system and has portion guidelines for dining out. There isn't a tool for condiments like butter and syrup and snacks like nuts and nut butters. That's when the good old kitchen scale and measuring spoons are going to come in handy.
There is an i
nformational webinar
hosted by the doctor who designed the Slim Plate System starting on April 30th for blog fans. The series will give a more in depth look at how to use the system along with meal plans and healthy eating tips.
I very much like that the creators of the program discourage the use of fake diet foods, artificial sweeteners and fake egg products like egg beaters. I also like that they encourage physical activity.
Not so much, the plan creators advocate the use of low-fat dairy. I prefer to eat the real thing. Missing out on good fats from pastured butter and fermented dairy products from pastured animals is just too healthy to avoid. And the weight-loss centers that sell this system sometimes use phentermine with the plan. I NEVER advocate the use of diet pills (prescription or otherwise.) Just NO!
If you are interested in purchasing the system, the cost is $98. My readers can use the code LOVETOEAT for $5 off! Please note that this offer is good only for the full purchase, not the installment plan, but there is a 30 day money back guarantee.
If you order and try the system, please come back and let us know how it's working for you and what you think.
***FTC Disclaimer~The product highlighted in this post was sent to me for free by the company for review purposes.